The city council gives its final green light to the town center square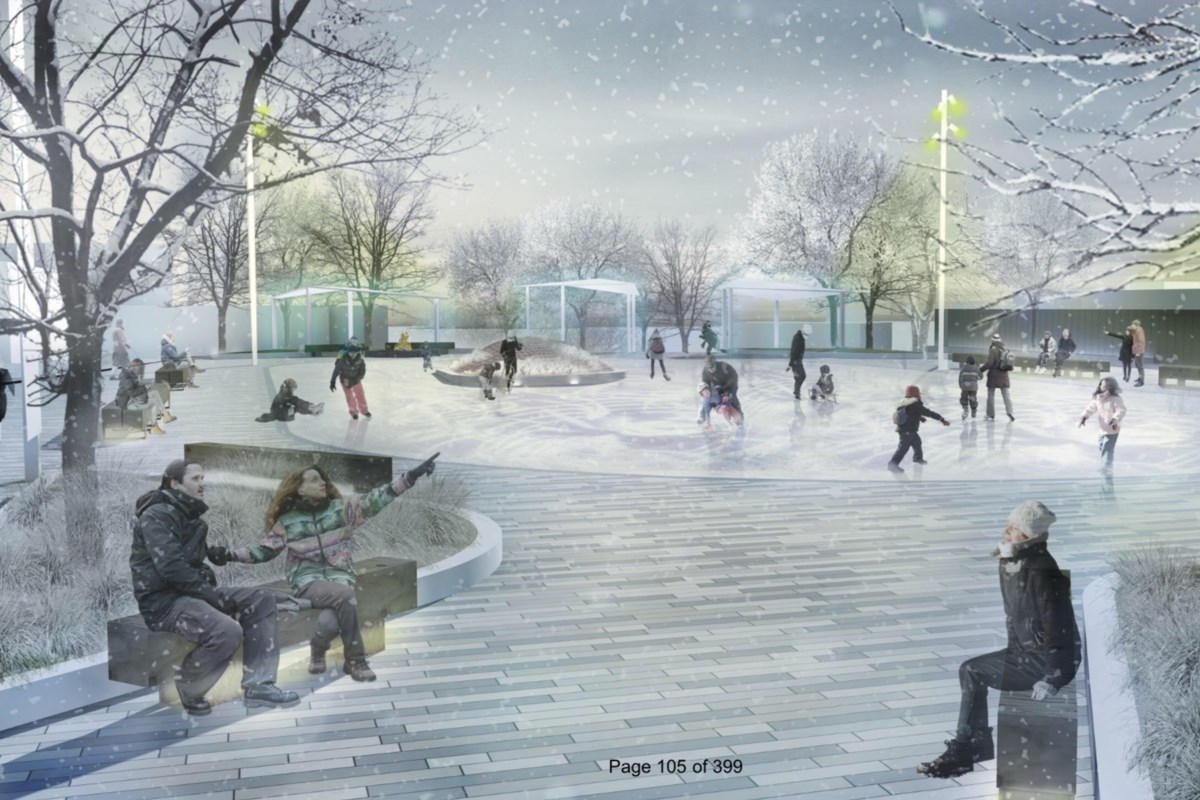 Our overbudget downtown plaza is now done.
City Council agreed tonight to let Avery Construction Ltd. build the landmark project for $8,594,531.
Construction on the site behind the Bay Street Tim Horton's is set to begin almost immediately.
The work is expected to last 37 weeks and be completed in January 2023.
The new plaza will include an ice rink, paddling pool, stage and seating for the public.
Ward 5 County. Matthew Scott expressed concern about the current shortage of some building materials, but Deputy City Manager Tom Vair said work on the square would be on track to be completed on schedule.
Scott voted against awarding the construction contract, saying he was concerned about the cost and schedule and would rather the money go to road repairs.
District 3 Com. Matthew Shoemaker and Marchy Bruni of Ward 4 were also opposed.
Mayor Provenzano pointed out that the plaza is not just a hastily hatched plan to fill vacant land, but part of a holistic plan that spanned many years.
This plan includes rebuilding Bay and Queen Streets, moving Mill Market downtown, and turning Spring Street into a woonerf.
Subject to budget approval, work on Queen Street is due to start next year, they told councillors.
The final price for the downtown plaza was negotiated down from Avery's original offer of $8,791,900.
No levy increase will be required to cover the remaining budget overrun of $1,318,569, which will be paid from unrestricted funds from the Community Development Fund of Canada.