Creating value from waste | UDaily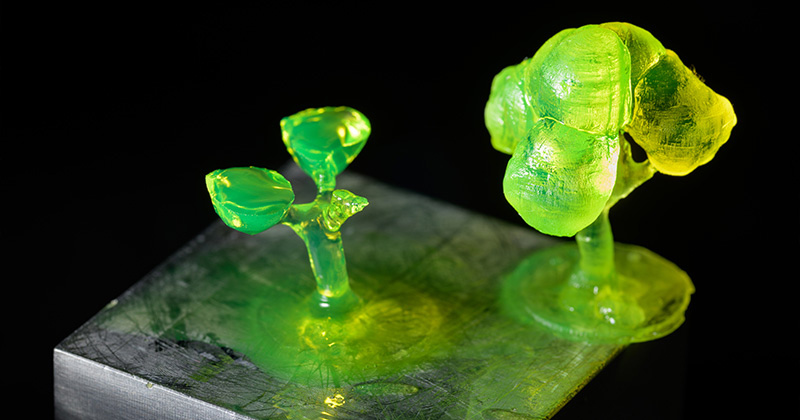 For Pranda, an experimenter, collaborating with student peers outside her field of expertise like Luo, whose work focuses on modeling chemical processes to understand their cost, has been enlightening.
"I had never been part of a collaboration before, and I got a glimpse of how these other areas of chemical engineering work," Pranda said.
According to Robert O'Dea, a PhD student at the Epps Lab and lead author of the paper, Luo's contributions to economic modeling were key in determining whether to pursue this line of research.
"We knew we could do it physically, but we had to figure out if it made financial sense to do it at the scale of the chemical plant. Yuqing's analysis showed yes," O'Dea said.
The assessment of technical lignin waste from different types of pulping processes, obtained from the CanmetENERGY project collaborator in Canada, allowed Luo to examine how upstream costs such as price or feedstock yield would have an impact on the economy further downstream in the process.
Although the analysis demonstrated that yield plays a major role in plant economics, the operating cost of the new low-pressure process was significantly lower than the conventional process in all cases due to lower costs. reduced investment and the generation of valuable co-products. . The researchers involved in the development of the process, from the Epps Group and colleagues from the research group of Professor UD Dionisios Vlachos, currently have a patent pending on the ambient pressure process.
Luo also carried out a life cycle assessment to understand the amount of greenhouse gas emissions (eg carbon dioxide) resulting from the production of materials. Having a good grasp of costs at every stage can help researchers explore ways to optimize the process and the infrastructure of the materials supply chain.
"We were trying to capture the big picture, not just the costs of the process, but also the environmental impacts on the whole operation," Luo said.
The student collaboration grew out of meetings between faculty and students involved in materials lifecycle management work at UD, as part of the NSF GCR program.
"This naturally creates high-impact work because the NSF GCR program encourages us to address aspects such as materials science and environmental impacts at the same time. Thus, we simultaneously overcome multiple bottlenecks and obstacles through collaborative interdisciplinary," Epps said.
And what about the potential of the method developed by UD to turn waste into valuable products?
"This shows that there is great potential for using renewable resources to make different types of plastics. You don't need to use fossil fuels, plastics from renewable resources can also be economically feasible," Pranda said.
In addition to Epps, O'Dea, Pranda and Luo, other co-authors of the paper include UD alumni Alice Amitrano and Elvis Ebikade; postdoctoral researcher Eric Gottlieb; Olumoye Ajao and Marzouk Benali of Natural Resources Canada, CanmetENERGY; and Dionisios Vlachos, Unidel Dan Rich Chair in Energy, Professor of Chemical and Biomolecular Engineering and Director of the Catalysis Center for Energy Innovation; and Marianthi Ierapetritou, Bob and Jane Gore Centennial Chair in Chemical and Biomolecular Engineering.