Conidia discusses plus 3-step test kits for cleaner aviation fuel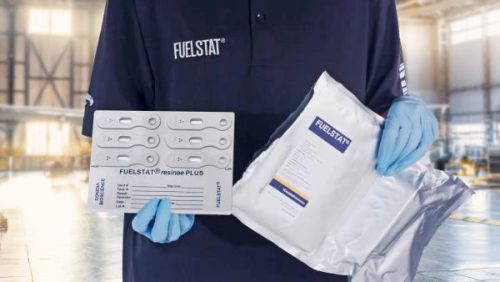 Conidia contacted today to discuss the test kits, as well as the 3 steps they believe will lead to the development and regulation of a much cleaner form of aviation fuel.
Egham, UK – October 24, 2021 –
Conidia Biosciences contacted today to discuss a topic they are very familiar with: aviation fuel. Conidia believes that there are three main steps to cleaner aviation fuel:
– A change in the economy
– Define a sustainable fuel
– More in-depth regulation
First of all, it is the economy. The number of refineries that currently exist for crude oil and petroleum products is gigantic and on a massive global scale. While there is much less global trade in biorefineries and organic raw materials. This puts any emerging sustainable fuels at a disadvantage in terms of input cost and capital efficiency.
However, what will stabilize this is greater political support for non-crude renewable carbon feedstocks. The introduction of a policy will allow a more robust supply chain and bring the total cost of production of SAF and SMF to a price range in the short to medium term.
Next, we need to establish an accepted definition of sustainable fuel. For example, arguments already exist that fossil-based aviation fuels have varying levels of greenhouse gas emissions (the varying factors being the type of crude oil and how it is processed). That alone gives the merit of exploring ways to reduce emissions, as fossil fuels will remain at the forefront of the component list when it comes to aviation fuel, at least for the foreseeable future.
Fossil fuels are more susceptible to microbial contamination, which can lead to some pretty nasty airplane problems, especially if left untreated. Fortunately, the fuel can be tested for germs. For more information on this, see the following website: https://conidia.com
Finally, cleaner fuel will come at a price: stricter regulations emanating from national and global regulatory frameworks. Industry leaders and experts must converge to improve the common understanding of sustainability.
There has been some progress in this idea, thanks to the CORSIA Eligible Fuels (CEF) categorization, which essentially defines the boundary conditions for aviation fuels. Within the framework of the CEF, manufacturers can participate in the aeronautical carbon market.
Life would be easier if we could harness the two most abundant greenhouse gases in our atmosphere (carbon dioxide and methane) without depleting more carbon-based energy, as the amount of greenhouse gases greenhouse actually used in the production process is minimal compared to clean energy. aviation fuel production. All sustainable non-carbon energy solutions (such as hydrogen and solar power) should also continue to have investment potential in these sectors.
Contact information:
Name: David Mitchell
E-mail: Send an email
Organization: Conidia Bioscience Ltd
Address: Conidia Bioscience Ltd, Bakeham Lane, Egham, Surrey TW20 9TY, United Kingdom
Phone: + 44-1491-829102
Website: https://conidia.com/
Version number: 89050261
COMTEX_395759227 / 2773 / 2021-10-24T23: 02: 58